How To Stay Sane During #CampNanoWrimo
Camp NanoWrimo is here again, and through-out April you'll find writers across the world attempting to write faster, stronger, louder, and better than they ever have done before. I haven't yet decided whether I'm taking part. I'm a last minute chancer when it comes to things like this so, no doubt, I'll make the call late tonight when it seems like a really good idea somehow. I am a seasoned speed writer, however. I know how to do Nanowrimos with the best of them. More importantly, I know how to stay sane during those months where you're attempting to juggle life, work, and even more writing than you normally do on a daily basis and I bring to you my wisdom. Most of this was learned by doing the exact opposite, so hopefully you'll be able to avoid my mistakes and have a smooth month of writing...
1. Look On It As An Opportunity
You finally have a reason beyond your own wants and needs to dedicate time to writing at the sacrifice of other things. You aren't telling your friends you can't hang out, Camp Nanowrimo is doing that! Look upon this month as the perfect chance to actually make time for this love of your's, and maybe as a chance to reset a little bit— to look upon all the things you do and reprioritise them.  There's no way you can do something if you don't make space for it in your life and here we are with the perfect chance to do just that.
2. Look After Yourself
It's easy to forget that your body isn't just a machine, but also a vessel for your consciousness — that indeterminable thing that makes you so uniquely you. Vessels need replenishing, and so do bodies. You can neglect to eat, or exercise, or see people for the entire month and be just about okay but life isn't about being okay — being sane isn't about being just okay either. Remember to practice self care. Write yourself a self-care to-do list if you have to. Cover it in glitter and highlight it in pink. Do what you what to do. Remember that self care isn't just physical, it's inside of you too. Practice patience with yourself. Look in the mirror and find the positives. Do yoga if you have to (I love yoga, so I would very much recommend this). The inner demons that lurk over your shoulder as you write only get stronger as your vessel gets weaker, remember that.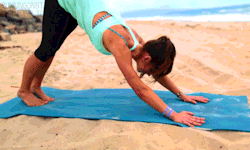 3. Look Kindly on Your Words
Now is not the time to spend three agonising hours on one single sentence as you try to position it just so. Literally anything will do at this point. Quantity is the name of the game when it comes to Camp Nanowrimo and Nanowrimo. I'm the kind of person who can just leave a typo just being there looking weird, but some people can and do during these kind of months. For a lot of people the aim is to get into a habit, and right now maybe that habit doesn't need to involve great spelling abilities. For me Nanowrimo and Camp Nanowrimo are just another chance to add words to my current projects and so while I try to write a lot, I also like to correct most of the typos.
4. Look Kindly on Yourself
Now is also not the time to spend your days looking upon your neighbours with envy and worrying about what kind of writer you are. Be content that you are a writer, that you have the gift of words at your fingertips, and that you are doing something incredible this month. Be proud of yourself. Smile wide with bright eyes and a full heart.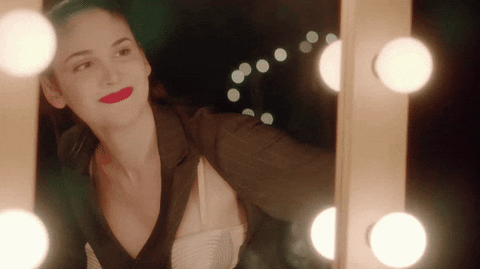 5. Look Forward To Looking Back
I have never once regretted dedicating a month to intense writing sessions. I have never once looked back upon my time and thought that the thirty or more days I dedicated to a cause were pointless. I reckon you won't regret it either. There's something magical in committing yourself to a cause, something special in being able to stand up and say (in only to yourself) 'hey, this is me, and I am serious about writing'. Know that after this month things will change, even if it's just that you understand the distractions that get in the way or your writing or how to wriggle your way out of a plot hole. I have never regretted writing a day in my life. The memories and confidence you'll gain from this month will be worth the hard work. The friendships you'll gain will be worth it too!