Where to go for writing advice: The Master Post
I didn't start out as super duper amazingly wise as I am now.* I had the help of the internet, writing buddies, and a whole bunch of places offering writing advice for people who want to write, are writing, or think they suck at writing. I thought I'd list a few of my favourites below because even after all this time I use them regularly and love them.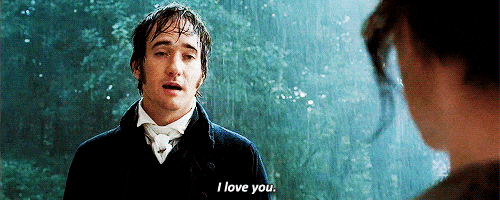 Now, in my opinion there are three places you can go for support and advice so... that's how I'm going to structure this. Either you need advice (1), inspiration (2), or buddies to support you (3) and I've covered all of those below:
To Get Advice
Nathan was once an agent, is now a freelancing superstar and is an excellent author too. He had this forum (and still does) that was once a flurry of activity and advice for writers. Although the threads seem quieter these days, and activity slow, they're still good for a browse as the advice on them stands true. Beyond that, Nathan has a great blog and is always up for a discussion. You can't find a wiser person than this fellow!
Website: nathanbransford.com
Twitter: @nathanbransford
Ava is an editorial assistant for Entangled publishing, and author, and a very savvy pumpkin. I love reading her blog because each and every post she writes is well thought out, intelligent, and kind. She offers advice and engages in discussions and is just an angel in a sea of uncertainty. Ava is also great to be a buddy of and will chat all the time on twitter! I'm not going to put her in category (3) because logistics and effort and my back hurts okay? but you should know that she also belongs there <3
Website: avajae.blogspot.co.uk
Twitter: @Ava_Jae
I came across Faye very recently -- on twitter, come talk to me if you use twitter too! -- and immediately sensed I'd come across a rareity. Like Ava, she's so kind and is often paying things forward. She's also full of a lot of inspiration and great advice! If you follow her on Twitter, you'll get warm fuzzy feelings whenever she posts tweets of encouragement because I know I do.
Website: writerology.net
Twitter: @writerology
This has always been a favourite of mine and their writing tips are phenomenal! These guys have always been there when I've been stuck in a rut and needed something to kick me out of it. In between field trip fridays and cover reveals, their advice is great.
Website: yahighway.com
Twitter: @yahighway
To Get Inspiration
I adore Book Riot's literary tourism series. Whenever I'm feeling down, or in need of inspiration, I open a few tabs and read a few posts. Travel & books are maybe two of my favourite things in the world so it really stands out to me.
Website: bookriot.com
Twitter: @bookriot
Inspiration comes from all different kinds of places and, for me, for some reason, this website really does it for me. I know, I know, they're wedding photographers. I do know this. They're also incredible storytellers, able to catch moments visually and in writing, sometimes even musically too. I find that inspiring and it'd be dishonest if I didn't share that with you <3
Website: thewayfarers.co
Yeah, like 60 percent of Pinterest is crafts. I will agree with you there (and FYI I LOVE CRAFTS). The other 40 percent though, is pure inspiration! If you're looking to think up what a character's home might look like or travel across the globe it is perfect for that. Plus secret boards on your account mean you don't have to share your research with other people if you don't want!
Website: pinterest.com
To Chat to Authors & Writers
Anne doesn't really know this but I stalk her blog. There's no other way of saying that because it is exactly what I do. Anne is an author (she also offers a two week writing workshop to help get your book off the ground!) and a person I adore. I've stalked followed her on twitter for years now, and she's just a lovely chum to have around.  She knows her stuff but she also knows people, and that makes a difference when you're looking for somebody to talk to about writing.
Website: annerileybooks.com
Twitter: @anneriley
You know when one of your friends makes that leap into publishing a book and you just feel giddy? I can remember feeling this way about Charity. She's so active in the writing community, so kind, and so deserving of her success! Follow her on twitter here but plz don't distract her too much from writing more books because reading them is a priority for me.
Website: charitywrites.com
Twitter: @charitywrites
Seirra jokes that nobody reads her blog but obvs this is not true because she's fabulous. How could you not spend hours looking through the posts and enjoying her wit? She also posts at Writers in the Storm and has such wisdom. On the one hand go be her friend on twitter but on the other don't distract her from sending me my favourite gif now and then okay? Because that is, like, my favourite moment of any given day.
Website: sierragodfrey.com
Twitter: @sierragodfrey
I don't want Veronica to, like, feel like she's a big thing or anything (it's not like she's a bestselling awesome author or and holy buckets she's fabulous or etc**) but on Veronica's old website she has some of the best posts in the world. I remember reading them years ago and thinking how great they were. She also offers great writing advice on her new site and is always up for talking on Twitter and is so friendly and full of heart. I would ring Astarael for you, my friend, if you ever needed <3 So yeah, go talk to Veronica!
Website: theartofnotwriting.tumblr.com
Twitter: @veronicaroth
Amalia is probably fully aware I stalk her website because after a while it just becomes obvious. Even though we don't write the same things (I write ya, Amalia writes paranormal romance and historical fiction as Amalia Carosella) she is one of my best friend writing buddies ever. Amalia is so positive, so clued up, and so willing to talk to people about the trade, about mythology, and about pretty much anything that you like. She is 100% the best. My only (slight) regret in telling you about her is now she might have less time for me, for talking about my stuff, and for exchanging messages and opinions on shirtless dudes in shorts.
Website: blog.amaliadillin.com
Twitter: @amaliatd
I'm running out of words to describe these fabulous people but please understand it's entirely my fault and not their's. Julie is a gem! I've seen her blog about difficulties, challenges, triumphs, and fabulous news and throughout it all she is such a genuine person. Sometimes I wonder where she gets her energy from!***
Website: juliedao.com
Twitter: @julie_writes
Again, like, bitterweet here because honestly I want to keep Mea to myself so we can exchange our love of YA, pictures of places, and thoughts on flowers but I guess she's too great not to share! Mea I read for when she has stuff for me (and I gobble it up because it is <3 <3 <3) and she reads for me. I'd be lying if I 100% remembered how I met Mea but I think it was on one of those great critique partner posts where it's like a lonely hearts ad and people find each other fatefully. I think. It certainly feels fateful.
Twitter: @mea_smith
Elizabeth did my first writer interview with me a while ago! She's a beautiful soul, with a fabulous family, and had recently finished her MS!
Website: elizabethjpoole.com
Twitter: @ElizabethJPoole
Where do you go for advice, inspiration, and buddies?
*hahaha kidding, of course I did
** she totally is omg
*** constantly, I constantly wonder where she gets the energy she is incredible